5 Reasons Why You Need a Dentist for Clear Aligner Orthodontics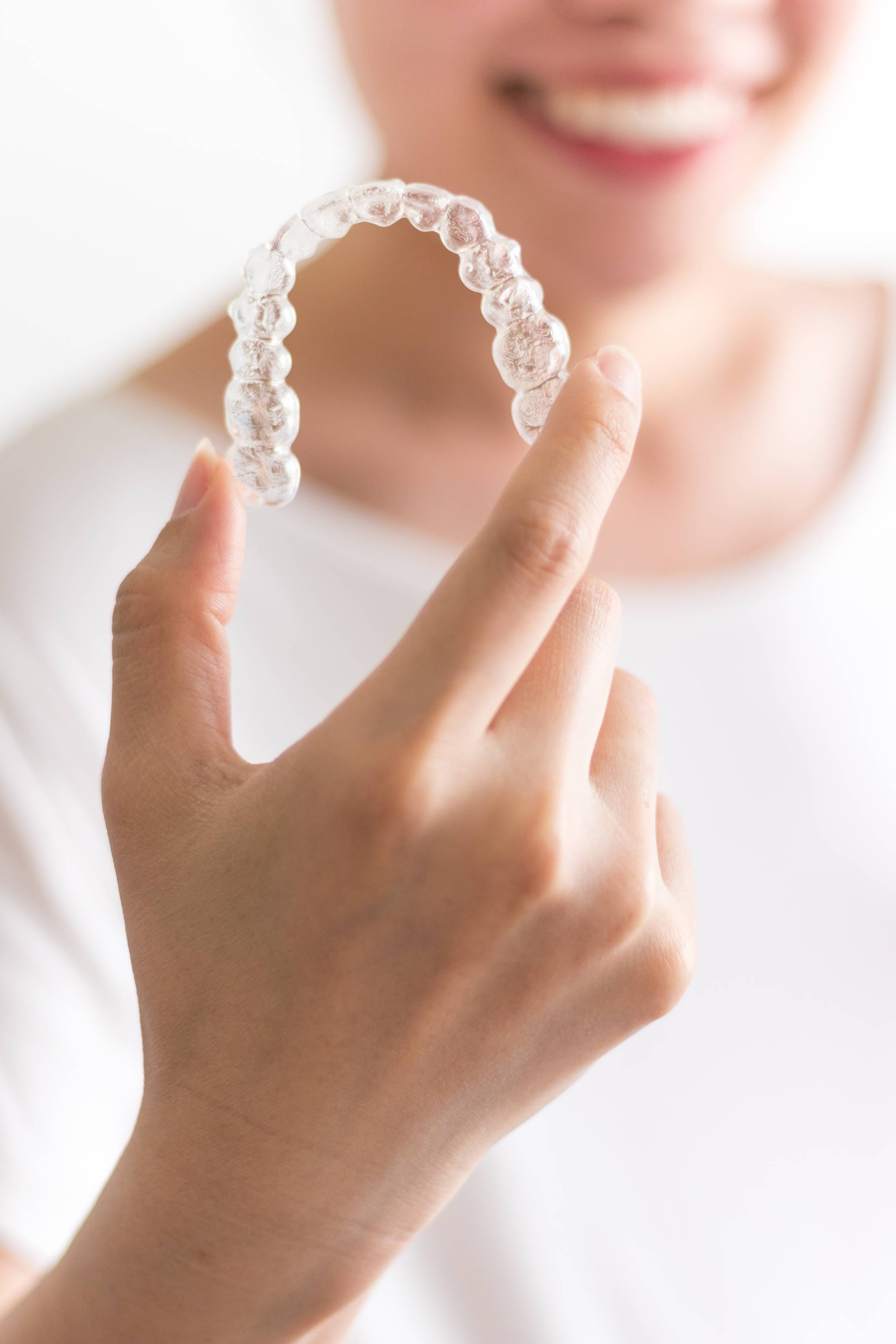 Clear aligner orthodontics is an innovative new way of treating dental misalignment issues, giving patients a successful alternative to traditional braces. The treatment comprises of a series of bespoke, clear aligners worn over the top of the teeth. They work by applying gentle and consistent pressure on the teeth to propel them into a new and improved position. There are no brackets and wires and they look virtually invisible when in place. They are also removable, enabling you to eat whatever foods you like and making it easy to brush your teeth and keep them in great condition.
There are various different types of clear aligner solution available, and you have almost certainly seen advertisements for some which are supplied 100% mail order, with no need to see a dentist. They are often less expensive than those provided by professionals, and it can be tempting to cut out of the middle man, aka a dental provider. However, there are several important reasons why these 'smile club' versions should be avoided in favor of treatment from a certified clear aligner provider. Here are 5 reasons why you need a dentist for clear aligner orthodontics.



1. You may not be a good candidate for clear aligners
While clear aligners can be used to correct most alignment issues, including teeth that are twisted, crooked, gapped and overlapping, and some bite issues, not everyone can achieve the best results using clear aligners. However, unless you have a consultation with a dentist, you may not realize exactly what your issues are or that you may need different treatment to correct them. As a result, you could undergo a clear aligner treatment at home and be unhappy with the results.



2. Your dentist should assess your bone structure before you start treatment
Before you can undergo clear aligner treatment, your dentist should carry out an assessment of your underlying bone structure so that they can determine how your teeth can actually move. This is something that can't be done using just impressions (which is all that at-home clear aligners solutions require you to provide). Instead, you will be given x-rays which will tell your provider important information about the position of your teeth and your bone to ensure that clear aligners are a suitable solution for your issues.



3. You need to ensure your teeth are healthy before you begin treatment
There is absolutely no point starting any sort of orthodontic treatment if you have decay or damage that needs to be addressed. When you wear clear aligners, they cover your teeth for the vast majority of the day. Unfortunately, this prevents them from coming into contact with saliva, which is needed to wash away bacteria and neutralize plaque acid. As a result, any issues that you have with decay could just much worse if you undergo aligner treatment without first having them treated. You may even find that treatment that you later need will undo some of the effects that you have achieved through wearing aligners. When you choose to visit a dentist for your clear aligner orthodontics, they will check that your teeth are healthy enough for you to proceed with treatment. If not, they will arrange for the necessary work to be carried out beforehand.



4. Your treatment can be monitored in person by a dentist
Whatever clear aligner solution you choose, the progress of your treatment will need to be closely monitored to ensure that your teeth are moving as planned. When you choose a smile club option, this is done via video/remote teledentistry. while your professional can see your teeth this way, it isn't in the same detail or clarity as seeing them in person. This means that any corrections that may be needed for your treatment plan may be overlooked, and this could lead to substandard results.



5. The reviews speak for themselves
If you still aren't sure about whether to choose a direct-to-consumer clear aligner solution or to see a dentist, we urge you to look at the reviews of the at-home options. Typically these flag up many of the issues that have been discovered by previous patients who have then had to visit a dentist to arrange for them to be corrected. The reviews really do speak for themselves.
For more information about clear aligner orthodontics and why you should visit a dentist for your treatment, please speak to our Ironwood dental team.