All-On-4 Dental Implants vs. Dentures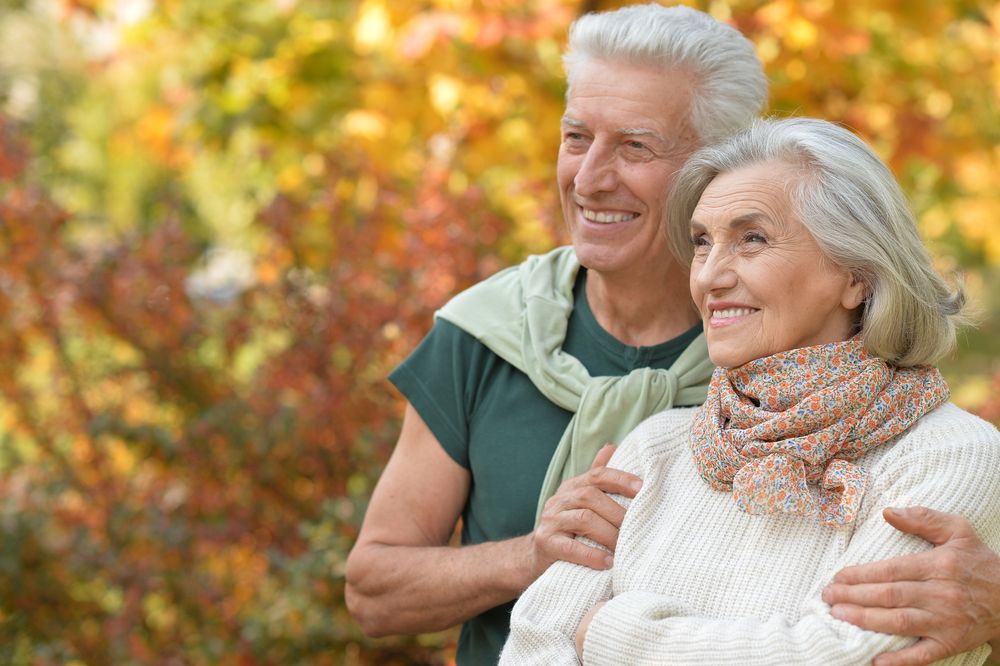 In the past, when you had an entire arch of missing teeth, you had little choice but to opt for dentures. While dentures have a long history of use and are extremely successful, the solution does have some limitations that until fairly recently, dental scientists found very difficult to negotiate around. Fortunately, today, patients have the luxury of choice when it comes to treatment to restore their smile. Two of the most popular options available are All-On-4 dental implants and traditional dentures.
Deciding on a treatment choice is not an easy task, and your professional and dedicated dentist will be on hand to help you decide which solution is best for you and your needs. However, to help you make an informed decision, we have put together this comparison between All-On-4 dental implants and conventional dentures.


What are All-On-4 dental implants?
All-On-4 dental implants combine the basic design of regular dentures with the benefits of dental implants in an implant-supported bridge. The arch of prosthetic teeth, which is custom-designed to look natural alongside any natural teeth you may have, is created from Prettau® zirconia. Zirconia is considered to be the most aesthetically-natural and durable of any material currently used in cosmetic dentistry treatments.
The prosthetics are attached to a flesh-colored cast that sits over the top of your gums, and this is secured to just four dental implant posts which have been pre-inserted into the jaw bone and protrude from the tops of the gums. Once in place, the implant-supported bridge looks and feels completely natural.


What are dentures?
Dentures have the longest history as a tooth replacement solution and involve prosthetic teeth, usually made from porcelain or porcelain fused to metal, which are attached to a skin-colored mould that sits over your gums. In the upper arch the main part of the mould sits across the palate. However, for the lower arch the mould is horseshoe shaped to accommodate the position of the tongue.


Key differences between All-On-4 dental implants and dentures
Robustness. Dentures are fairly fragile and break easily, especially if dropped. However, All-On-4 implants are made from Prettau® zirconia, which is highly resistant to chips, fractures and stains enabling you to enjoy a naturally beautiful smile for longer.
Comfort. Dentures are only secured with adhesive which is known to be unreliable at times. This means that conventional dentures can slip and rub the gums, causing discomfort. All-On-4 dental implants are snapped into place using special connectors that do not allow for any movement no matter how small.
Discretion. Both dentures and All-On-4 implants offer patients a discreet way to restore their smile. However, dentures have been known to slip and move around, causing occasional embarrassing slips. Dental implants have a reputation for offering increased stability meaning there is likely to be any movement that could draw attention to your teeth.
Procedure. The process to receive dentures is completely non-invasive and simply requires moulds of your teeth and gums to be taken so that your custom-designed denture can be created to the highest standard. However, in addition to this, patients who choose All-On-4 dental implants will need to have their implant posts inserted into their jaw – a surgical procedure that is usually performed under local or general anesthetic, with or without sedation.
Speed of transformation. One of the biggest benefits of choosing All-On-4 dental implants is that your new teeth will be created overnight, meaning that you can transform the appearance of your smile in just 48 hours. Dentures typically create a little longer to be created.
Investment. A set of dentures usually lasts between 5 and 7 years before requiring replacement. In contrast, dental implants that have been well looked after have been shown to last as long as 25 years with minimal professional maintenance.
If you would like to find out more about either All-On-4 dental implants or dentures, we would be delighted to help you. Please take a moment to call our offices with your query, or to schedule a consultation to discuss tooth replacement solutions with our dentist.