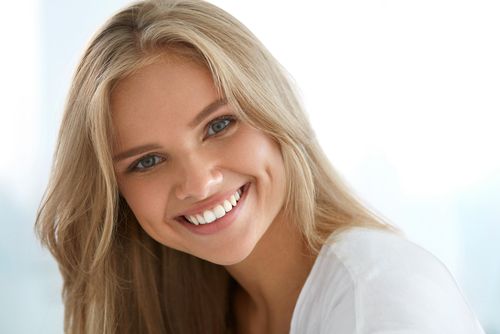 Dental implants have been transforming the way that dentists can replace teeth that have fallen out of their own accord or required extraction due to decay or damage. However, now there is an even more superior solution and it is known as All-On-4.


What is All-On-4?
All-On-4 is a revolutionary take on conventional dental implants that enables patients to have their entire upper or lower arch of teeth replaced on a device that is held in place with just FOUR implant posts. This is in comparison to single implants which require one supporting post for each prosthetic tooth, or conventional implant-supported dentures which are usually placed on six or eight implant posts.
The placement of these implant posts is extremely important as it is they that will secure your prosthetic teeth to your mouth. Ordinary single dental implants require a process known as osseointegration to take place before the crown that forms the visible part of the tooth can be attached. This is where the bone grows around the implant post, cementing it permanently in place. While osseointegration does and will still need to happen with All-On-4 implants, the precise angle at which they are placed – which differs to the perfectly straight presentation of conventional implant posts – means that your device will have maximum stability from the outset.


I have low bone density; can I still benefit from All-On-4?
Before you can be approved for any procedure, your provider will use high-tech diagnostics to locate areas in your jaw where there is sufficient bone volume and density for your implants to be successfully placed. Unfortunately, many patients who have missing teeth have natural deterioration of their jaw bone due to lack of stimulation normally exerted through chewing pressure.
For conventional implants, a lack of bone density often necessitates the use of a bone graft which must take to bolster the bone before implants can be placed. However, with All-On-4, the implant posts are especially positioned and angled to take advantage of dense areas of the bone, even if they aren't directly below where the implant might normally sit. This makes it possible for the vast majority of patients to be successful candidates for the All-On-4 solution.


Trefoil
If you have low bone density in your jaw, but you cannot wait for a bone graft to be successful before your implants can be placed and you are found not to be suitable for All-On-4, you may wish to consider a solution known as Trefoil. Trefoil is an innovative and affordable fixed full-arch implant system for patients who have missing teeth or require extraction of the teeth in the lower jaw.
One of the biggest differences between All-On-4 and Trefoil implants is that the Trefoil system can be used even when a patient doesn't have the amount of bone density typically required for dental implants. This means that the vast majority of patients will find that they are a suitable candidate for the procedure. However, just like All-On-4, the Trefoil system can be placed in just one day with treatment times usually ranging between four and six hours. This includes the preparation, the surgery and the provision of the implant-supported arch.
Speak to your implant dentist if you would like to learn more or discuss your candidacy for the Trefoil implant system.
If you are considering All-On-4 dental implants and would like more information, or to schedule an appointment to discuss your candidacy, please don't hesitate to contact our offices where our friendly and knowledgeable staff will be happy to help you. IronWood Dental - 480.712.8580.