What Are The Benefits Of Cosmetic Dentistry Services?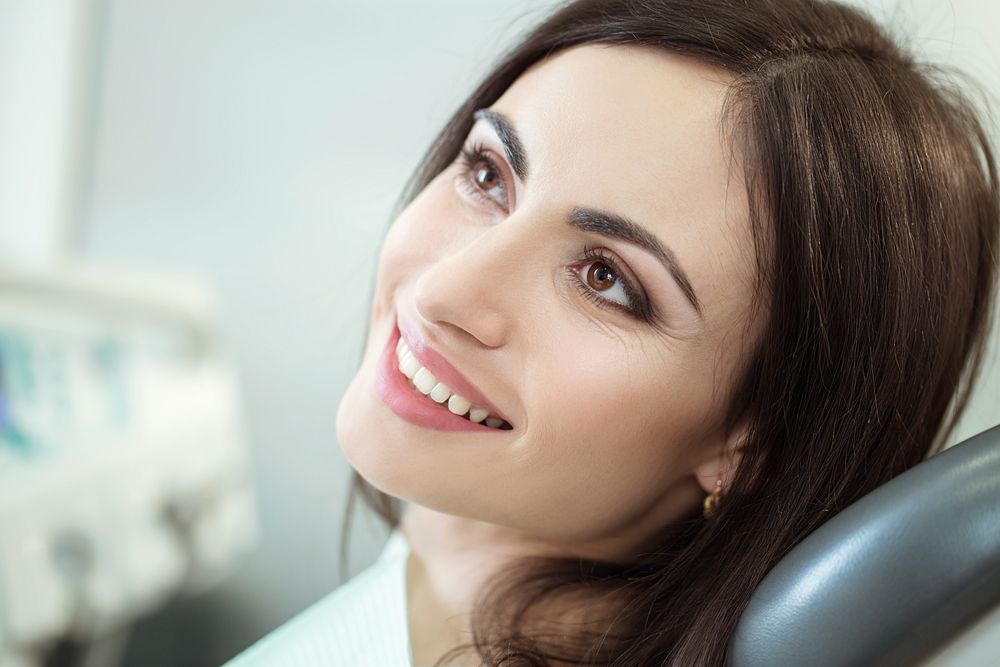 There are now more ways in which to change and improve your smile than ever before, making it possible to alter virtually any aspect which is making you self-conscious. Exactly which service you need will depend on the issues that you have with the way that your teeth look, and in many cases, patients will combine multiple treatments in order to achieve a total smile improvement.
Some of the most commonly requested cosmetic dentistry procedures in the U.S. include the following:
Teeth Whitening. A whiter smile is considered a more attractive smile, and for this reason teeth whitening is the most commonly requested cosmetic dentistry procedure in the world. The non-invasive process usually requires several appointments to enable you to go a number of shades whiter and brighter.
Porcelain veneers. Veneers are ultra-thin, shell-like coverings that sit over the top of the natural enamel of the teeth. They are often used to improve the color of teeth in patients for whom whitening isn't possible or successful. They can also cover cracks, chips and severe staining, and be used to make the height and spacing of teeth more uniform in appearance.
Dental implants. The latest and most revolutionary solution for missing teeth, dental implants involve placing a titanium post into the jaw bone via the gum. This acts as a permanent anchor and artificial root for the prosthetic tooth, to which a porcelain crown is attached. In placing a dental implant, your dentist is able to restore the function and appearance of your smile.
Orthodontics. If your teeth don't come together properly when you close your jaw, you could be suffering from bite problems or issues with the temporomandibular joint (TMJ). Orthodontic solutions can address bite and TMJ difficulties and help your teeth appear in significantly better alignment. Your dentist will talk to you about both conventional braces and the newest type of treatment available – Invisalign.


What are the benefits of cosmetic dentistry?
With greater pressure on us to conform to certain standards of beauty and attractiveness, it is little wonder that the number of people scheduling cosmetic dentistry procedures is continuing to rise. Here are some of the most regularly cited reasons why patients are choosing cosmetic dentistry procedures to enable them to improve their smile.


Improved confidence and self-esteem
Looking good and feeling good tend to go hand in hand, and if you know that your smile is attractive, you will benefit from improved confidence and self-esteem. Not only are these traits beneficial in your personal life, possibly reinforcing your relationships and helping you feel happier and fulfilled, a superb smile and improved confidence can also boost your career. Those people who feel self-assured are more likely to put themselves forward for opportunities and responsibilities that could see them reap rewards including career advancement and pay rises.


More youthful appearance
Do you feel that your teeth contribute towards you looking older than you really are? Nobody likes the thought of ageing, and sometimes our appearance can make us seem significantly older than we really are. Teeth naturally darken and deteriorate with age, so when you choose cosmetic dentistry, you can enjoy a smile that looks years younger, giving you a more youthful appearance.
Stronger, more resilient teeth
Our teeth may appear to be quite strong, but daily use and sometimes a lack of care can mean that over time, our smile weakens to the point that our teeth chip, fracture or even fall out. Fortunately, some types of cosmetic dentistry treatment – such as porcelain veneers and bonding - can actually strengthen your natural teeth, making them more resilient and enhancing their longevity.
If you would like to find out more about the benefits of cosmetic dentistry, or if you would like to schedule a consultation to discuss your requirements, our friendly and experienced dental team would be happy to assist you. Please contact our office today and let us help you achieve the smile that you deserve.